Thai Version Click

<! ต่อไปนี้แสดงเว็บในหลวง>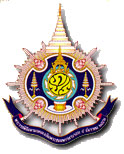 The Golden Jubilee Network
Welcome to SMEs in THAILAND Network
Searching for SMEs' product/service categories
Click below..

<! ส่วนที่ 1>
Industrials Sector
Services Sector
Manufacturing, Supporting Industries' Products..
Trading, EX-IMport, ...
<! ส่วนที่ 2>
Computer & Software Development
Trade Exhibition and Export Promotion
Program Development, Software House..
Officials, Institutions, Convention Hall and More..
<! ส่วนที่ 3>
Agro Business
Communities Development
Agricultural, Food processing, Herb Products..
Handicraft, Gift Items, Cultural..
<! ส่วนที่ 4>
Tourism Business
SMEs Supporting Agencies
Tourism, Organizations and Programs
IFCT, DIP and more..

---
<! เส้นนี้ขีดเส้นใต้รูปใหญ่> ©Copy right 2001-2002, all right reserved